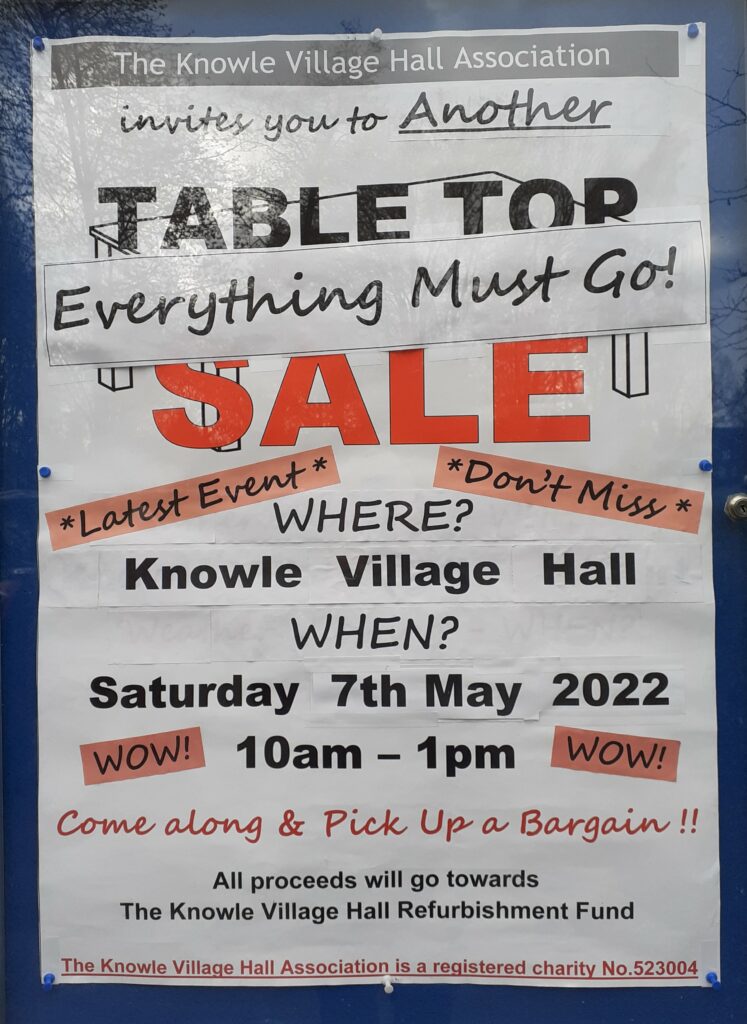 On Saturday 7th May we'll be holding another of our amazing Table Top Sales!
Why not come along and grab a great bargain between 10am and 1pm?
We have all sorts of interesting items to sell, and this time EVERYTHING MUST GO – so come and have a look, and make a bid that we can't refuse!
All proceeds are in aid of the Knowle Village Hall Refurbishment fund, so you'll be helping us to improve the Hall facilities as well as enjoying the occasion.